Lawyers
Alessandro Colonna, Susann Evertz, Dr. Thiemo Zweigle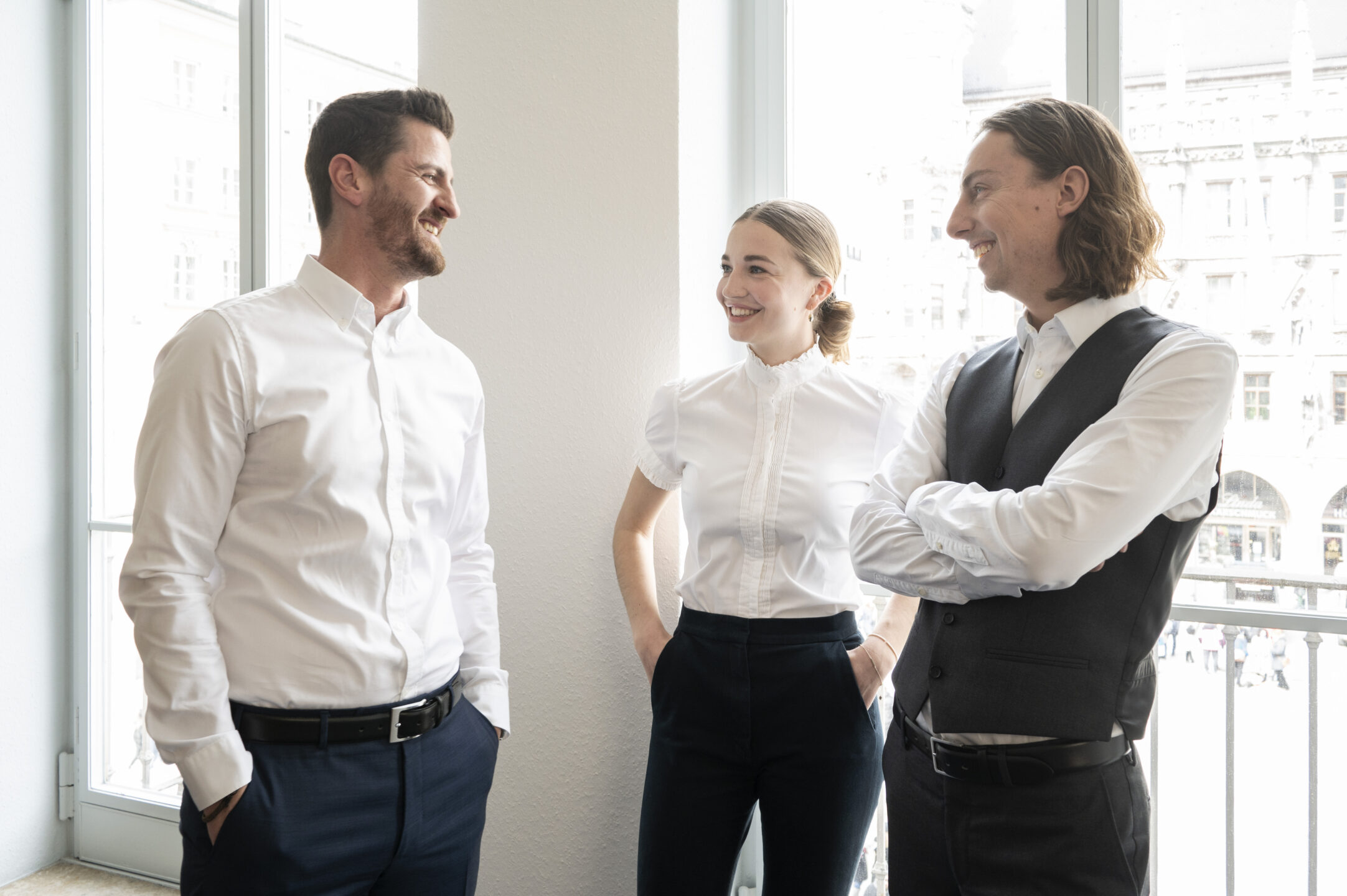 Glock Liphart Probst & Partner offers you a challenging, and interesting workplace with special career opportunities – whether you join us immediately after your second state examination or as an experienced lawyer. Successful legal work requires intimate knowledge of the law as well as a high degree of commitment and personal responsibility. For you, our expectations are reflected in a commensurate starting salary – with excellent development opportunities in terms of income and status: We want to offer you the realistic chance to become a partner in our firm within a reasonable period of time.
We deliberately distinguish ourselves from the large law firms and the usual conditions which prevail there:
You will be able to organise your daily work independently and individually to a great degree, but you will receive all the help you need from your experienced colleagues. If you are a newcomer to the profession, you will enjoy excellent training and all the support you need to earn the title of specialist lawyer. We attach just as much importance to the independent management of client accounts as we do to participation in larger accounts, such as the current redevelopment of the Munich Werksviertel or, in the past, the development and design of the Allianz Arena.
Your work and induction will be geared towards the working methods and entrepreneurial thinking of a partner; at the same time, we offer freedom in the arrangement of working hours, including the possibility of working from home.
Please send your application to:
Ms. Michaela Müller (Office Manager)
at the email address: karriere@glock-liphart-probst.de
You can find out more about data protection in relation to your application here.