Contact
Secretariat: Ms. Bettina Bänsch
Telephone: 089 / 23 11 88-36
Fax: 089 / 260 96 31

Marienplatz 26
D-80331 Munich
Telephone number: 089 / 23 11 88-36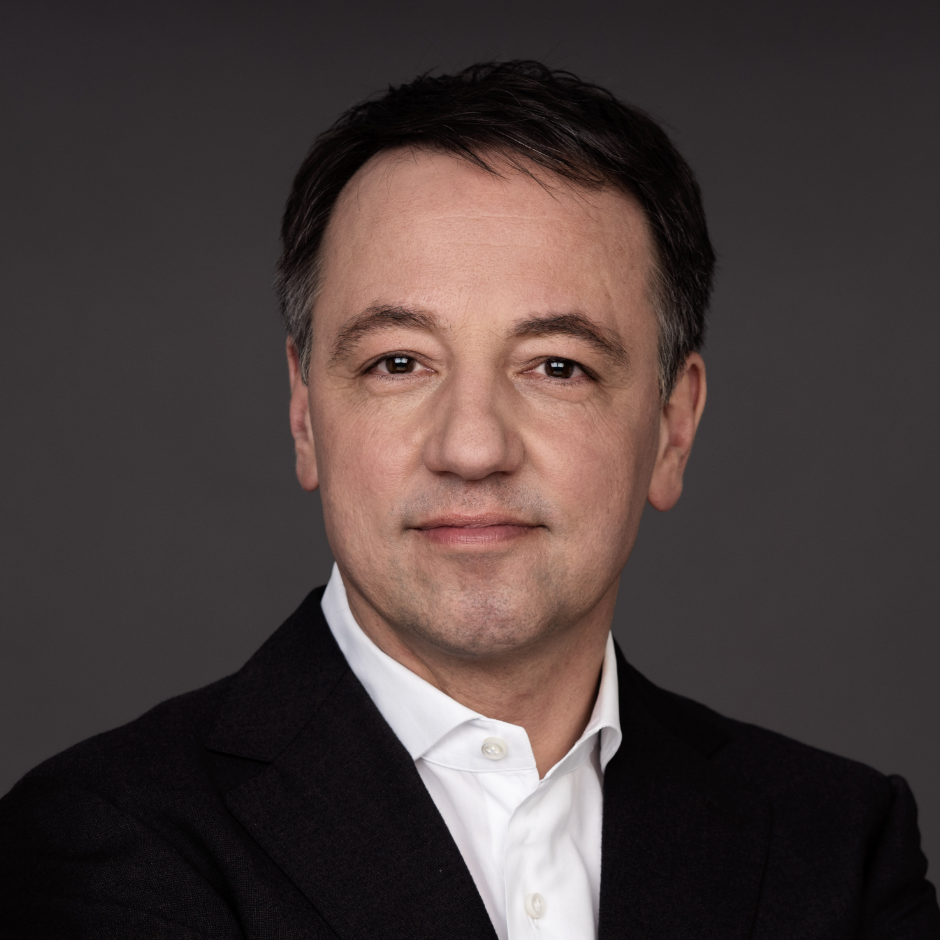 Introduction
Dr. Pilla advises his client on matters of intellectual property (IP), corporate law and commercial law.
His IP practice focuses on the drafting of trademark and copyright licensing agreements, IP-related transactions and the assertion and enforcement of IP rights in and out of court in cases of trademark, copyright, design and patent infringement, as well as the defence against such claims. In the area of corporate law, Dr. Pilla advises managing directors and board members on matters of corporate management and governance. He advises his shareholder clients in particular on transactions, the establishment of companies and the exercise of their rights as shareholders.
His clients are small and medium-sized publishers, games developers, commercial and technology companies as well as public corporations, but also entrepreneurs as well as partners of (often freelance) partnerships.
Dr. Pilla also advises and corresponds in the English, Italian and French language.
He is a member of the COMMERCIAL LAW team at Glock Liphart Probst & Partner.
Profile
Dr. Pilla advises and represents his clients in a broad spectrum of industrial property matters (in particular trademarks, designs and patent infringement) and copyright law.
He has established longstanding cooperations with leading Munich patent law firms.
Dr. Pilla has many years of experience in industrial property rights and copyright litigation and is very familiar with the relevant courts. He has been involved in a number of cases cited as landmark decisions, especially in design law.
In the field of corporate law, Dr. Pilla deals mainly with matters relating to freelance companies, limited liability companies and small and medium-sized public limited companies; he advises shareholders as well as managing directors and board members.
A large number of his clients have worked with him for many years.
Industrial property rights and copyright (intellectual properties (IP))
Licensing agreements for trademarks, designs, copyrights and patents
Trademark law
Design law
Copyright law (including database law)
Patent infringement
Competition law (UWG)
Law on the Protection of Trade Secrets (GeschGehG)
IP-related antitrust law
Litigation in the field of IP
Company law
Share purchase agreements
Formation of companies, in particular drafting of shareholders' agreements
Conversions
Drafting of service contracts for managing directors and board members
Advising and representing clients at shareholders' meetings and general meetings, in particular on issues relating to the adoption of resolutions
Company succession
Commercial law
Distribution law, in particular sales agent and authorised dealer law
Law of company names
Liability issues relating to the continued use of a firm name
Contractual and post-contractual non-compete clauses
Law of commercial powers of attorney
Career
Studies at the Albert Ludwigs University, Freiburg and at the Ludwig Maximilian University of Munich
Practical experience abroad with the law firms Gide Loyrette Nouel, Paris, and Ardito & Magrone, Milan, as well as with the publishing house Oxford University Press, Oxford
Legal traineeship at the Munich Higher Regional Court
Research assistant and scholarship holder of the Max Planck Institute for Foreign and International Patent, Copyright and Competition Law 1996-1998
Doctorate under Prof. Karl-Heinz Fezer, University of Konstanz, 1999
Admission to the Bar 1999
Joined Glock Liphart Probst & Partner in 1999
Other activities
Dr. Pilla is an alumnus of the Förderverein Freunde und ehemalige Mitarbeiter des Max-Planck-Instituts für Innovation und Wettbewerb e.V. (Friends and Former Associates of the Max Planck Institute for Innovation and Competition), a member of the Deutsche Vereinigung für gewerblichen Rechtsschutz und Urheberrecht (German Association for the Protection of Industrial Property) and of the Deutsche Landesgruppe der AIPPI e.V. (German AIPPI National Group).
Dr. Pilla is a board member of the Freundeskreises Museum Fünf Kontinente e.V. (Friends of the Museum Fünf Kontinente).
Please contact Dr. Marcus Pilla